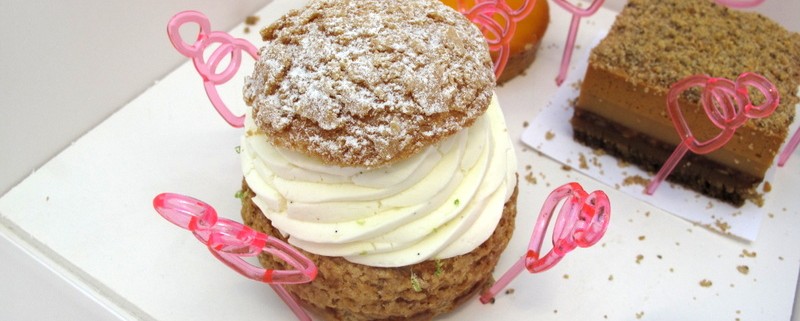 You know me by now, I'm sure. I have a little twitching condition when walking past a pâtisserie and try to curb the desire to go in.  I try but most times I fail miserably. Yesterday we drove after school to the Parly 2 shopping centre near Versailles to get Lucie's first pair of glasses; special moments deserve special treats to be remembered. And with the Pâtisserie des Rêves just next door, I thought it was the perfect excuse to try out their latest pastries for the 2015 Autumn season.  Although I make pastries at home most of the time, it's good to taste what's going on in Paris now and again, n'est-ce pas?
If you remember the last summer season's pastries, you'll recall that pastry chef Conticini is a creator of gourmet childhood memories.  His pastries aim to conjure up a gourmet magic, a sense of theatre and gourmandise as you walk into one of his shops in Paris or around the world.  On each box, there's a little delicious souvenir quote to evoke the sweet childhood memories of customers. Here Nicolas tells us:
Like most Sunday lunchtimes, my mother was busy in the kitchen. While we were impatiently waiting for this fabulous meal, my father would take me to our local bakery.  It was always a marvel to the eyes to see the window filled with delicious pastries. My Dad always treated me to a coffee éclair …
Our treat was this orange tart, one of the latest pastries to be showcased under the pâtisserie's characteristic oversized glass bells. This is a sweet and sour sensation of the senses. The pastry isn't too sweet (that's what I love about French pastry, especially with citrus tarts such as lemon meringue) so that the acidity of the orange shines through without puckering up the taste buds.  The orange cream was just right.  Creamy and orange with it's almost fluorescent, electrical orange glaze to top it all off.
This is Le Caramel.  It's unusual, I have to say.  So original, I'm surprised that children would appreciate it that much.  It's particular intrigue is due to the intensity of buckwheat flour or blé noir in the pastry. It's not sweet – far from it. The different textures are spot on: the crumble, the mousse, the sponge, the walnuts; and it's extremely light.  But even through these perfections, I still prefer buckwheat in pancakes or French galettes.
On the other hand, the simplicity of whipped Chantilly cream in his latest chou puff was sheer bliss, with just a little hint of lime zest and a touch of nuts hidden underneath the chou's top hat, crowned with our favourite craquelin (or streusel), or crumble that sticks to the chou pastry.  This was my favourite, alongside his famous classic Paris-Brest pastry. I could live with that memory. Easily.
It's also one of my favourites from the recipes in Teatime in Paris! (plus the Paris-Brest-Edinburgh). I made mine with a mixture of whipping cream and mascarpone but why not be inspired by adding a touch of lime zest to the cream, Chef Conticini-style?
So, how would you personalise your pastry box? What favourite sweet pastry souvenir would it be from your childhood?
Would it be a coffee éclair like Nicolas? A Saint Honoré?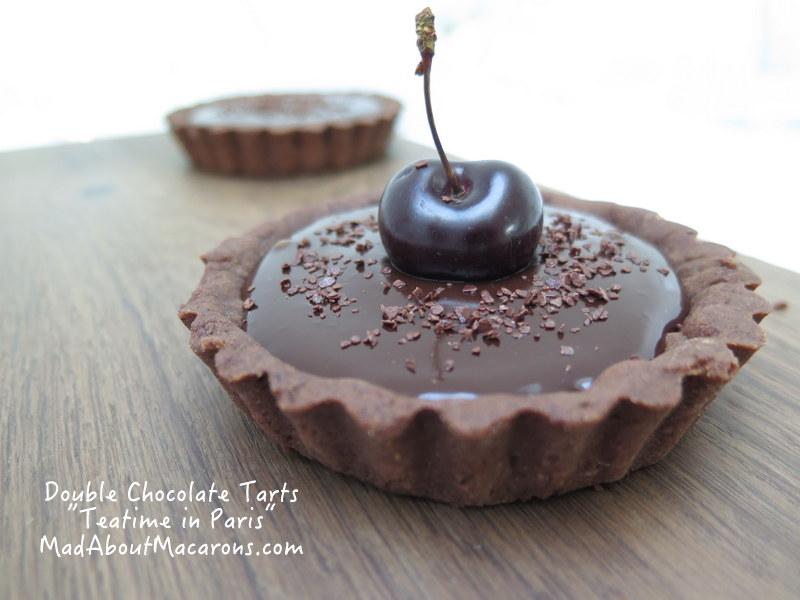 Or perhaps a double chocolate tart to evoke a memory of watching the Great British Bake Off?  It's your turn.
Go tell us!
https://madaboutmacarons.com/wp-content/uploads/2015/10/choux-chantilly-patisserie-des-reves.jpg
600
800
Jill Colonna
https://madaboutmacarons.com/wp-content/uploads/2021/05/logo-mad-about-macarons.png
Jill Colonna
2015-10-01 13:49:27
2015-10-01 15:44:01
Latest Chantilly Choux and Pastries from La Pâtisserie des Rêves